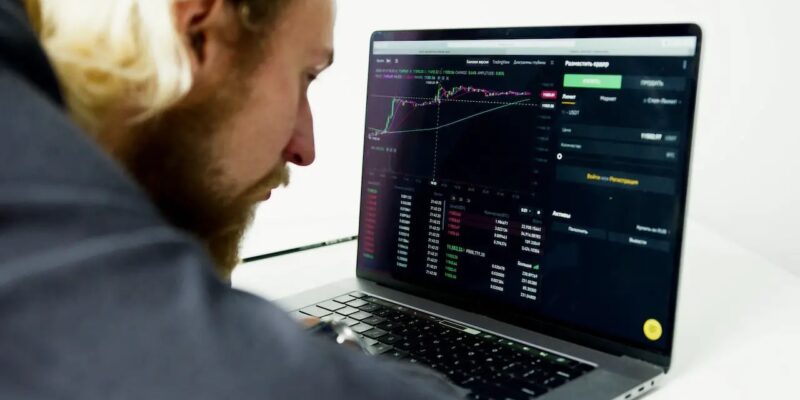 Anatoliy Knyazev is the co-founder and managing partner of EXANTE, a global broker that is headquartered in Malta. The broker has offices in Hong Kong, the United Kingdom, and Cyprus, and Knyazev brought the company to its present-day success through his expertise in trading software and infrastructure. He also has extensive experience in trading the financial markets, particularly in working with financial exchanges connectors.
Information on global broker EXANTE
EXANTE is an investment company that was founded in 2011 by Anatoliy Knyazev, Gatis Eglitis, and Alexey Kirienko. The company was founded in Malta, where it became the first broker to allow Maltese residents to access global markets directly on its trading platform. This was one of the first milestones achieved by Knyazev and his partners, and certainly not the last.
One of the most acclaimed features of EXANTE is its technological innovation. The company is focused on its involvement with increasing financial transparency and investment accessibility, and it has always taken upon itself to create improvements in the trading industry and their traders' experiences. EXANTE is said to be a professional broker founded for professionals, but it opens its doors to traders of all levels. Apart from retail and institutional investors, the broker also serves professional investors, family offices, banks, financial companies, wealth managers, and family offices.
Today, EXANTE offers over 600,000 instruments in over 50 markets, ranging from those in the US to Europe and Asia Pacific. The biggest markets around the world are covered, such as the NASDAQ, the NYSE, the HKEX, the ASX, and the LSE. Products offered by the broker include currencies, stocks, ETFs, metals, bonds, options, and futures. The broker also offers a proprietary trading platform which is available on desktop, tablet, and mobile devices, featuring a highly intuitive interface. Additionally, the platform is compatible with third-party plugins for experienced traders to execute complex strategies.
Anatoliy Knyazev of EXANTE
EXANTE has enjoyed a big degree of success since its founding, and it is only growing. This brings us to the question – who is Anatoliy Knyazev, founder of EXANTE?
Education and life
Anatoly Knyazev is the co-founder and managing partner of EXANTE. Prior to this, he had studied mathematics at university, and it was during his undergraduate years when he developed a passion for computer science. In particular, he was interested in software development. Through extensive study and practical experience, he became an expert in developing and configurating software.
After graduating from university, Knyazev had been a software developer for a multinational company that provided various systems and networking and virtualisation solutions. In the mid-2000s, he also pursued his interest in trading. At this time, his expertise in computational mathematics was a huge aid in his conducting technical analysis in financial markets. He achieved success in the investment realm quickly, which inspired him to write his own trading programme that could be sold a wide network of investors to enhance their trading experience.
Involvement with EXANTE
Knyazev founded EXANTE with Alexey Kirienko and Gatis Eglitis, the former of whom he met in a private event within the trading community. Kirienko at the time was an expert in mathematics and was also an active trader that applied his statistical knowledge to profit from arbitrage trading. Eglitis, on the other hand, was an expert in business development and institutional sales. Together, the three was able to establish EXANTE in Malta in 2011.
Personal interests and work
In his own time, Anatoliy Knyazev is a passionate advocate of cryptocurrency. He believes in the development of these digital currencies in the future, and he is an expert in crypto technology and trading software in general. He has been invited to speak on related topic at numerous conferences globally, and he has led many discussions on the development of financial technology.
Knyazev's personal belief is in the unification of the world's financial system, which he works to achieve through EXANTE and his other various projects, such as EXANTECH – a venture fund and a technical laboratory he founded in 2017.